According to government data, mobile transfers in Nigeria have experienced a significant year-on-year increase of 230.6% in January 2023, driven by the Central Bank of Nigeria's (CBN)'s cashless policy.
Experts have attributed the surge to the CBN's deadline for the collection of old naira notes, along with the redesign of higher denominations of the currency.
The Nigeria Interbank Settlement System (NIBSS) reported that transaction volume rose to 108.1 million in January 2023, compared to 32.7 million in the same period the previous year. The value of the transactions also increased by 118.2%, from N1.1 trillion in January 2022 to N2.4 trillion in January 2023.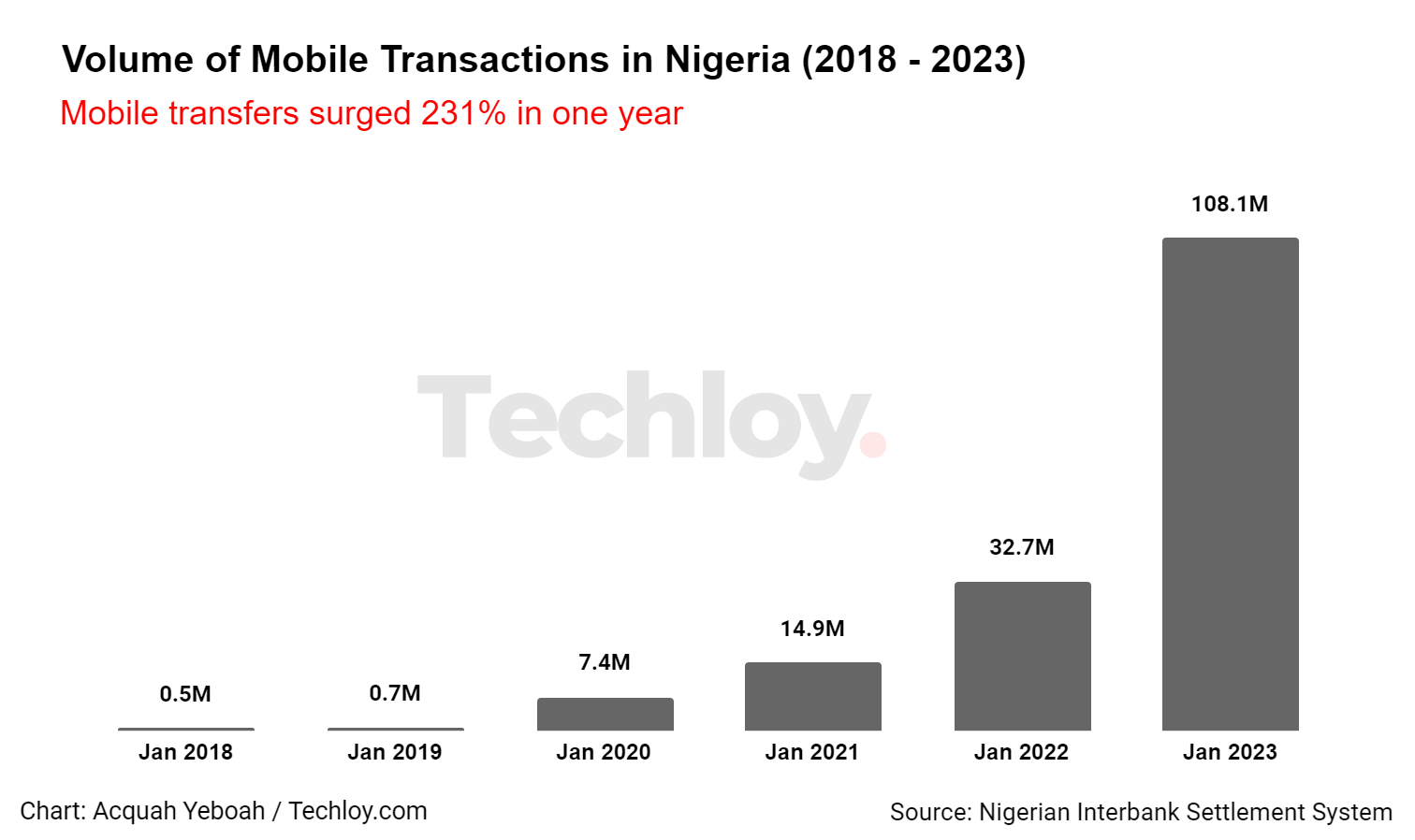 The growth in mobile payments was also seen in other payment methods such as Point of Sales (PoS) and Nigeria Instant Payment (NIP). The volume of PoS transactions in January 2023 amounted to 96.4 million, a 6.9% increase from the same period in 2022. In terms of value, it recorded a 40.7% year-on-year increase from N573.7 billion to N807.2 billion.
Meanwhile, the volume of NIP transactions rose to 541.7 million in January, indicating a 55.5% year-on-year increase from 348.4 million recorded in the same period the previous year. The value of NIP transactions also increased by 45.3%.
These figures reflect the significant growth in mobile payments in Nigeria, which is driving financial inclusion and account ownership in the country. It is also encouraging the adoption of digital payments in rural areas, where financial inclusion and internet penetration are still low.