With Nigeria becoming the biggest thriving ground for tech startups in Africa, and holding the record for the highest number of tech venture capital funding in the continent as of September 2022, there seemed to be a missing piece of the puzzle – a significant government initiative to encourage and grow the ecosystem.
For years, startup founders and technology companies in Nigeria have had to cope with regulatory hurdles and a lack of basic amenities like constant electricity supply, among other issues that impact on the success of a company.
That's why the Nigeria Startup Bill was introduced in mid-2021. The main aim of the Bill is to provide for the creation and development of an enabling environment for technology-enabled startups in Nigeria to amplify their growth.
Today, President Muhammadu Buhari signed the Bill into law, which has become the Nigeria Startup Act 2022.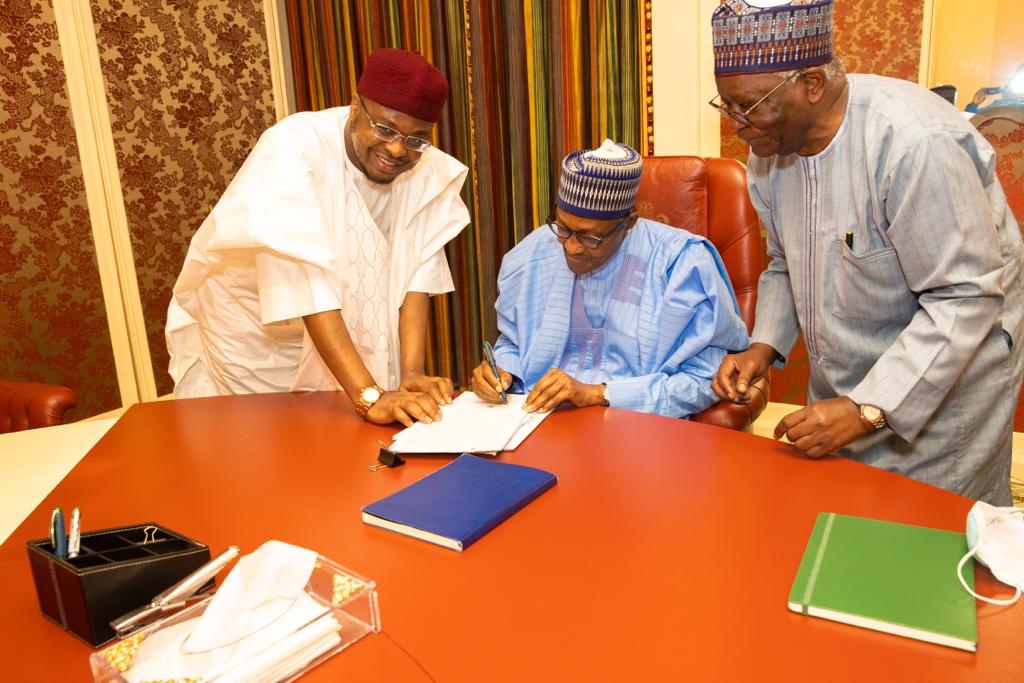 But not only will the Startup Act promote the growth of the startup ecosystem in Nigeria, as a result of the new investment incentives for startups. It will also set the country's economy for foreign investments, thereby increasing job creation, government's revenue and contributing to Nigeria's Gross Domestic Product (GDP).
What is more?
The Nigeria Startup Act 2022 also aims to bridge the gap between regulators and the rest of the startup ecosystem, a relationship usually fraught with tension. Startups will also be involved in policy conversations with government officials and be aware of policy hurdles, including those in development that may impact their businesses.
Among other things, the bill also seeks to encourage the establishment, development and operation of startups in the country via incentives like tax breaks, government loans, and credit guarantee schemes.
The announcement was made via a tweet today by Isa Pantami, Nigeria's Minister of Communications and Digital Economy, who added that the bill was initiated by his Office and the country's Office of the Chief of Staff to the president.
Before being passed into law today, the Nigerian Startup Act went through various readings and consultations spanning over a year, and has now become a law after the Nigerian Senate passed the bill in July 2022.