Nigeria's broadband penetration has reached 48% from 41% in January 2022, per the latest figures released by the Nigeria Communications Commission (NCC). The country's broadband subscription stands at 92,011,259 million.
According to Techloy analysis, the growth rate has been around 0.5% since June 2022. At this rate, Nigeria would need 45 more months to achieve its target of reaching a national broadband penetration of 70% by 2025.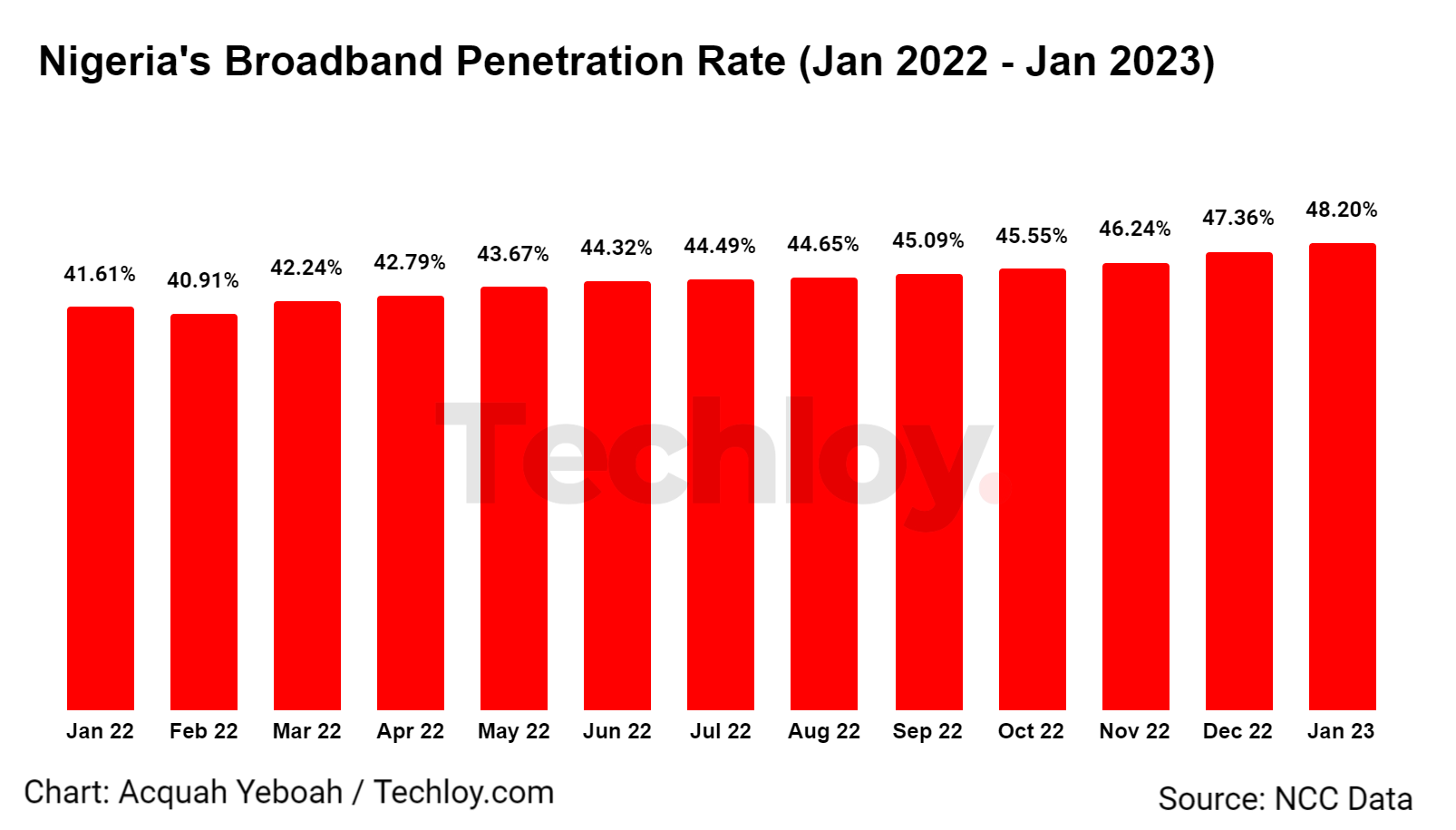 Furthermore, Nigeria's active telephone subscribers have risen to 226.226,754, and the teledensity figure (active subscribers over the estimated population) stands at 118.51%. This shows a 5% increase in active telephone subscribers from January 2021 to January 2022.
In terms of data services, GSM subscriptions to the internet reached 155,675,178 million, and the total internet subscriptions across all mobile internet infrastructure, including fixed wired, ISP-wired, wireless, and VoIP, reached 156,244,368 million in January 2022. This indicates a year-on-year growth rate of about 6% for internet subscriptions.
The figures indicate that Nigeria's telecoms industry has shown steady growth in the past year, with a significant increase in broadband and telephone subscribers. However, the country still has some way to go to achieve its national broadband target by 2025.