According to the latest forecast by International Data Corporation (IDC), Qatar is expected to spend $5.6 billion on information and communications technology (ICT) this year, with the figure projected to reach $6.2 billion by 2026.
The IDC's regional forecasts highlighted an increase in spending on telecommunications services, with IT spending also set to grow from $3.14 billion in 2021 to $3.6 billion in 2026.
The IDC's analysis suggests that Qatar's national vision to develop a thriving ICT sector as part of a sustainable future for its people is in line with the projected growth in spending.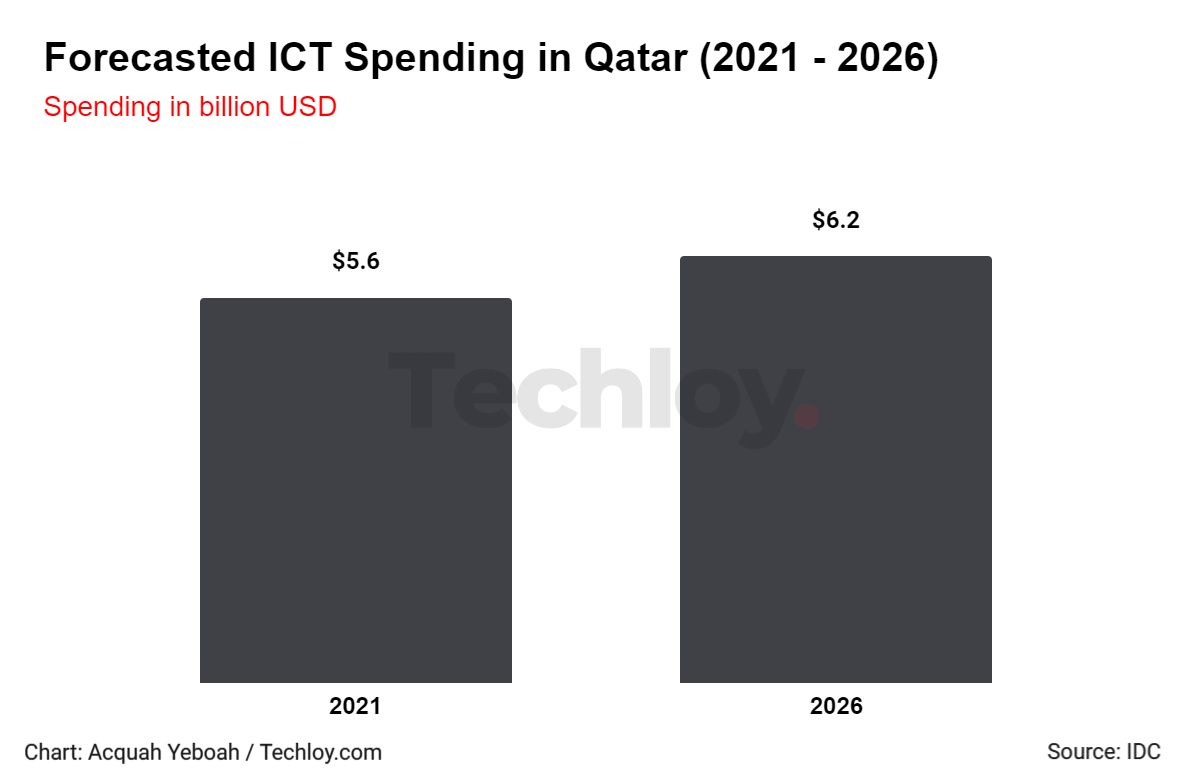 Jyoti Lalchandani, IDC's group vice president and regional managing director for the META region, highlighted the need for organizations in Qatar to invest in digital resiliency to navigate disruption, noting that further digitalization in key areas such as customer experience, operations, and financial management, combined with a shift towards a "digital business" approach, will be crucial for success in a rapidly changing market environment.
As digital transformation spending is expected to grow as a share of overall IT spending, reaching $3.6 billion in 2026, up from $3.14 billion in 2023, Qatar is set to spend $1.87 billion on enterprise IT and $1.08 billion on consumer spending in 2023.
This highlights the increasing importance of digital technology in driving Qatar's economic growth and supporting the country's vision for a sustainable future.