Chipmaker Qualcomm has posted a 12% year-over-year decrease in its first quarter of the fiscal year 2023 which ended Dec. 25 in a press release last week.
Net income also fell 34% to $2.24 billion. The company cited the macroeconomic environment and higher channel inventory as reasons for the below-average results.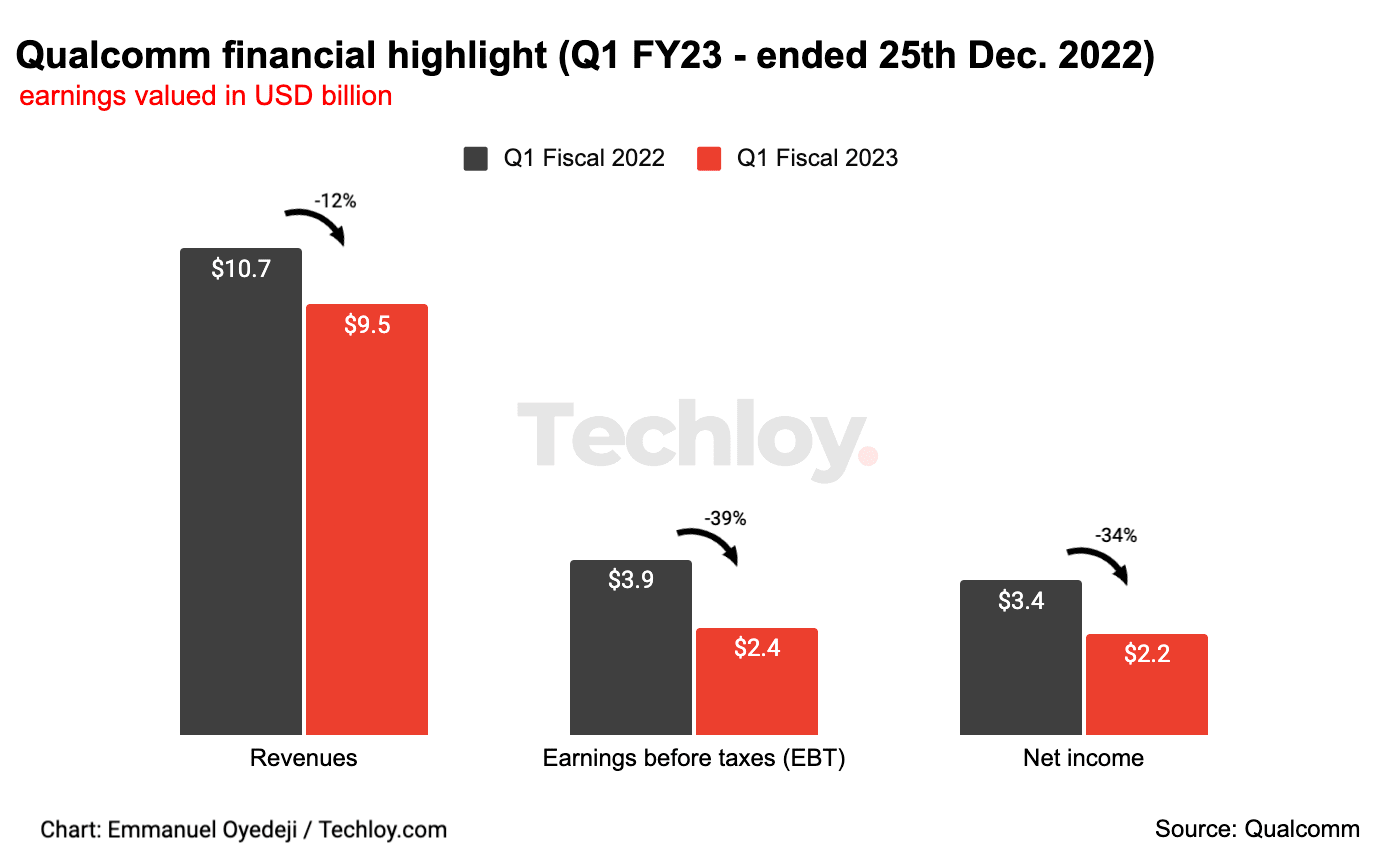 Revenue from Qualcomm's CDMA Technologies (QCT) segment, which includes smartphone chips, automotive chips and internet of things devices, fell 11% below the $8.03 billion estimated by analysts to $7.89 billion in the quarter.
In that segment, mobile handset revenue reached $5.75 billion, down 18%  YoY in the quarter as the smartphone industry continues to experience reduced demand.
The IoT product segment also saw a slowdown in revenue. Revenue came in at $1.7 billion representing 21% of QCT revenue in Q1 FY23. For Q1 FY22 IoT revenue grew by 37% YoY.
For the Qualcomm Technology Licensing (QTL) segment which includes rights to use the company's cellular patents delivered $1.52 billion, down 16% YoY in the quarter.
In its guidance for adjusted fiscal second-quarter earnings, the chipmaker expects a $2.05 to $2.25 per share on $8.7 billion to $9.5 billion in revenue, which implies a revenue decline of 18.5% at the middle of the range. This is also below analysts' estimates of $2.26 in adjusted earnings per share on $9.55 billion in revenue.