realme held a strong lead with 23.4% of the market share in the third quarter of 2022, accounting for over 912,600 units shipped in the quarter.
Transsion, Samsung, Oppo, maintained a relatively similar proportion in the overall market share, accounting for 15.8%, 15.6%, and 15.5% respectively.
Vivo sat in 5th place with 13.2%, with over 500,000 units shipped in the quarter.
Smartphone shipments in the Philippines declined 8% Quarter-on-Quarter (QoQ) and 6.8% annually, reaching a total of 3.9 million units in Q3 22, according to International Data Corporation (IDC).
The ultra low-end (<US$100) price band grew 20.7% QoQ and 21.3% Year-on-Year (YoY) in Q3 22 due to aggressive pushes by vendors to target the entry-level market as consumers sought cheaper options.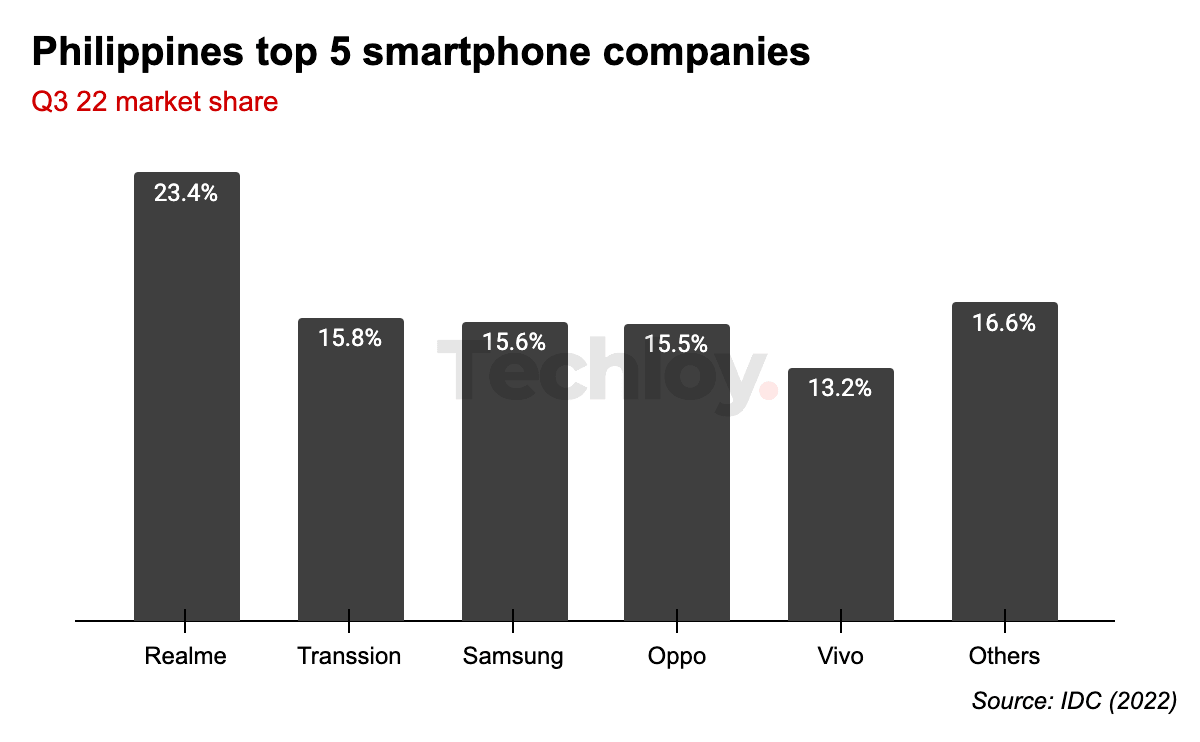 A Senior Market Analyst at IDC Philippines attributed the decline in the filipino smartphone market to the inflationary environment that was further aggravated by recent typhoons, hurting both consumers and vendors.
Vendors took a more conservative approach by clearing inventories, maintaining prices of existing models, and sustaining momentum by bringing in more affordable smartphones.