Sony has lifted its full-year profit outlook after record PlayStation 5 console sales helped earnings beat estimates, according to Bloomberg.
The Tokyo-based group raised its PS5 sales forecast to 19 million units for the fiscal year ending March 2023, after selling 7.1 million units over the holiday quarter (its third fiscal quarter).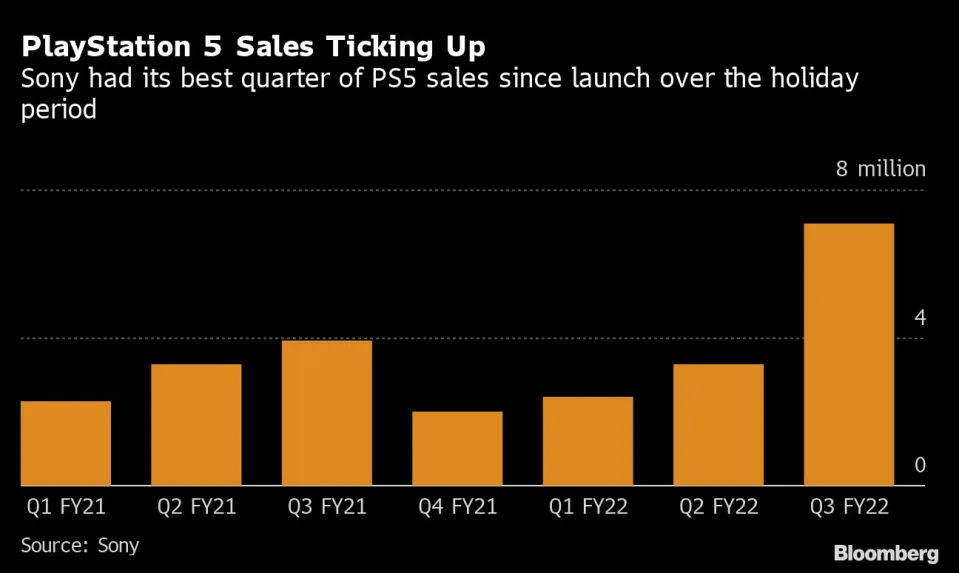 Waving off concerns about a demand lull for the two-year-old console, Chief Financial Officer Hiroki Totoki said "the momentum for building out the PS5 ecosystem is growing" in a call after its earnings release last Thursday.
Sony confirmed that the chip supply issues that had bogged down PlayStation 5 console sales since its launch in 2020 have eased. The coinciding Sony's release of God of War Ragnarok, the latest instalment of the popular franchise is also set to improve the supply of the console in the quarter.