Netflix has emerged as a frontrunner in the global video streaming industry with over 232.5 million paid subscribers worldwide as of the first quarter of 2023.
The platform is indeed the world's leading video streaming service, offering a wide range of movies, TV shows, and original content to subscribers. In fact, most Netflix subscribers are based in Europe, the  Middle East, and Africa, accounting for over 77.37 million of Netflix's total global subscriber base.
But, it seems a new Iraqi startup named 1001 is hoping to rival Netflix and all other players in the Middle East to become the country's most popular platform. In Iraq alone, the streaming service has over a million subscribers and thousands of users within the Middle East and some parts of North Africa.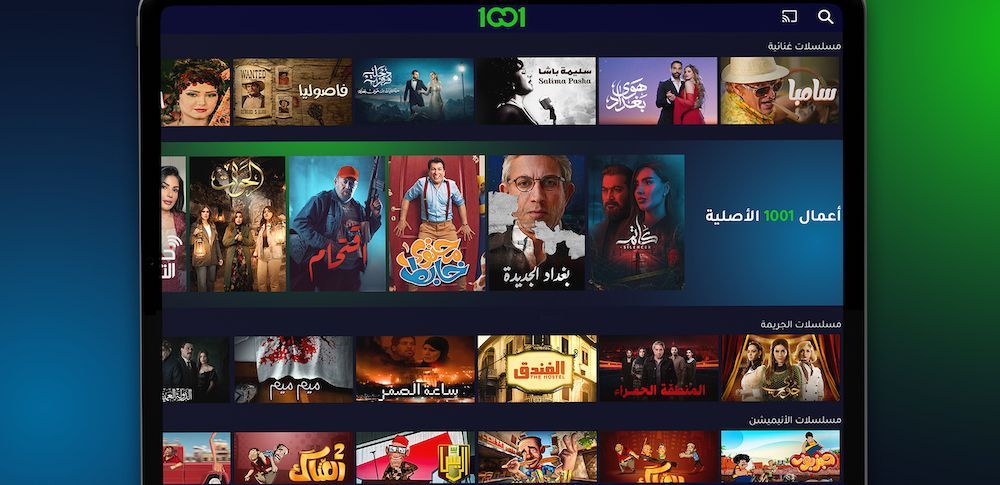 Co-founded by Mohsen Khairaldin Garcia, 1001.tv was launched just before Ramadan in 2023 and in its first three weeks, it attracted a million users, of which 80 per cent are based in Iraq, and the remainder comprised the diaspora around the world. 1001 speedy growth is down largely to its founding investor, Al Sharqiya, Iraq's largest TV network.
1001 is aiming to dethrone Netflix and other video streaming services like Shahid and Starzplay in the Iraqi market by hosting an esports tournament in Baghdad for which it will create a reality TV show, create its content, target the Gen Z audience and also engage with local influencers and celebrities. At the same time, it also announced it is about to launch its seed round, aiming to raise $15 million.
Recently, the Iraqi streaming platform brought on board a leading Korean broadcaster to offer its range of Korean drama series to the Iraqi market. We'll be keeping an eye on this platform and would share more updates soon.