Mobile money services are growing at an accelerated pace globally, with adoption rates even quicker than anticipated, according to the annual State of the Industry Report on Mobile Money 2023 by the GSMA.
The number of registered mobile money accounts globally rose by 13% year-on-year from 1.4 billion in 2021 to 1.6 billion in 2022. In Africa, mobile money services have become increasingly popular due to the continent's high mobile phone penetration.
As these Techloy charts below show, Africa's registered mobile money accounts reached 763 million in 2022, making it the highest globally by region.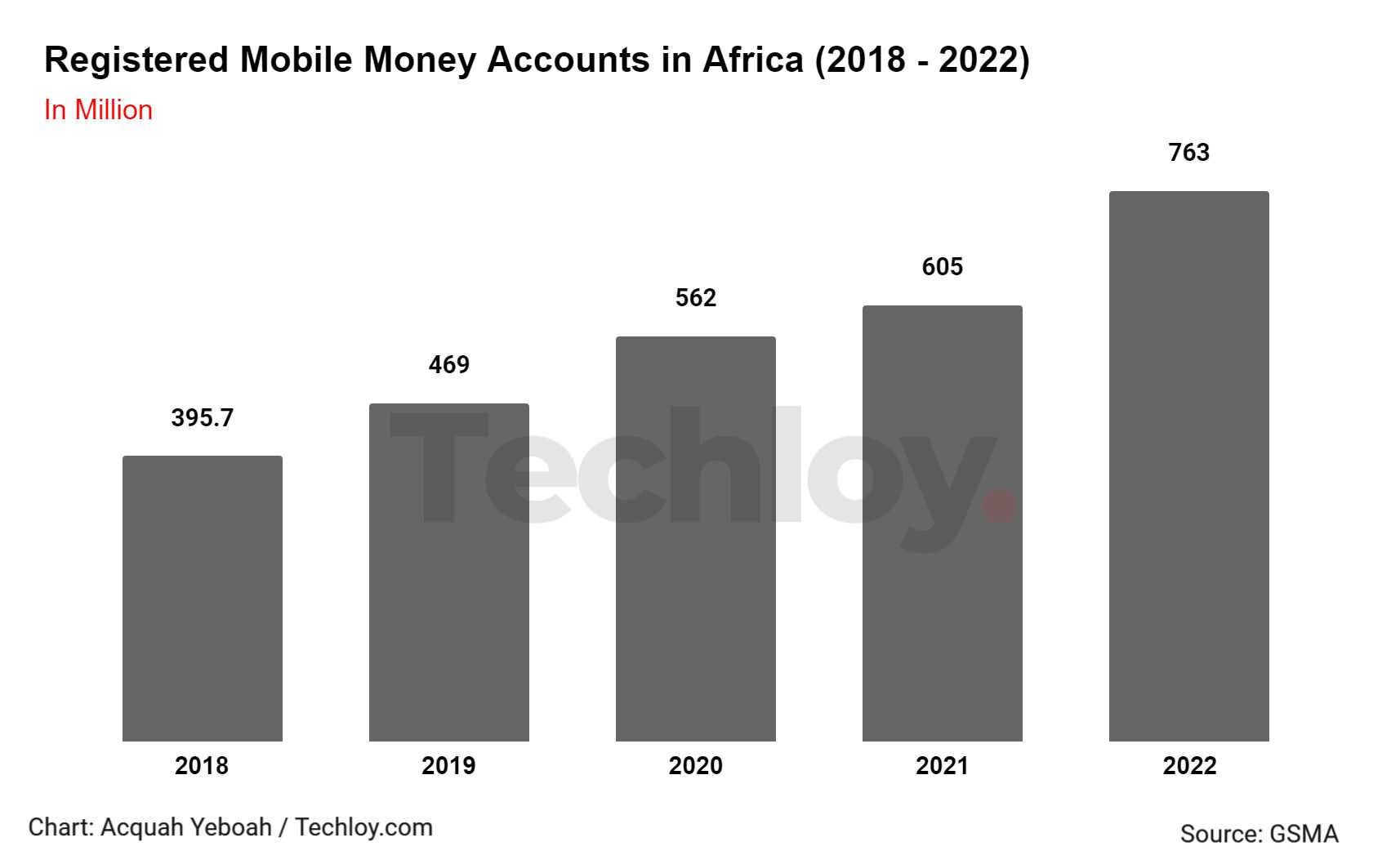 Mobile money daily transactions in Africa reached $3.45 billion in 2022, exceeding the predicted $3 billion in 2021. The total transaction value for mobile money grew by 22% between 2021 and 2022, from $1 trillion to around $1.26 trillion.
Mobile money is playing a significant role in digitizing economies, with the industry focusing on use case diversification. Bill payments via mobile money grew by 36% year-on-year, and the industry is seeking to expand its role in driving financial inclusion for the world's unbanked, especially women in rural African communities.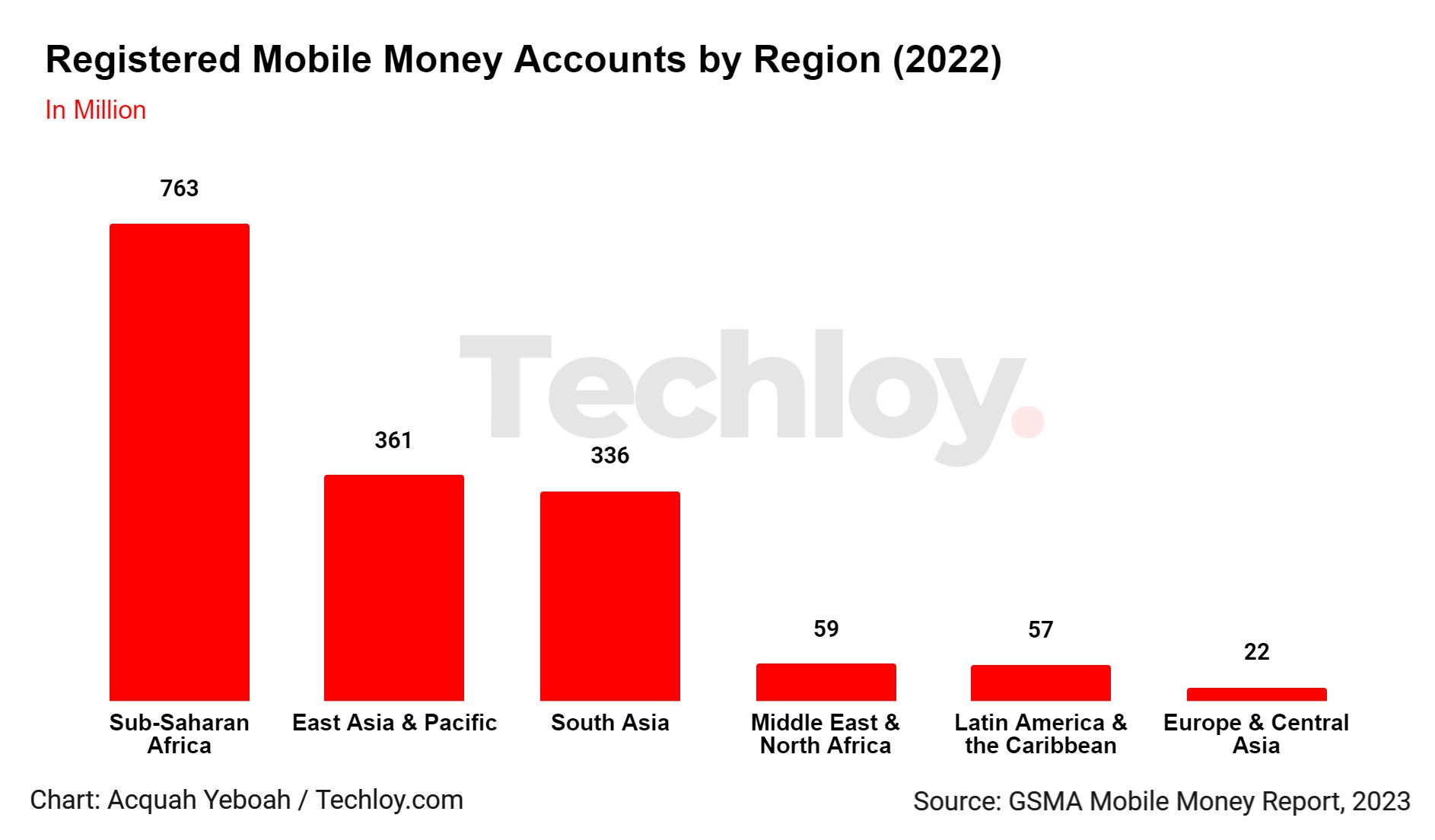 The report highlights that more work is required to give underserved communities access to safe, secure, and affordable financial services as 1.4 billion people worldwide are still unbanked.
The report posits that the industry must address the mobile money gender gap, which has shown signs of widening in Africa, as it continues to provide services that have demonstrated resilient growth during the pandemic, with up to 400 million accounts added during the pandemic alone.