This year has been a tough one for tech companies, especially their employees.
According to Layoffs.fyi, a website that tracks tech job cuts, more than 130.000 people in the tech industry have been fired from their job this year alone.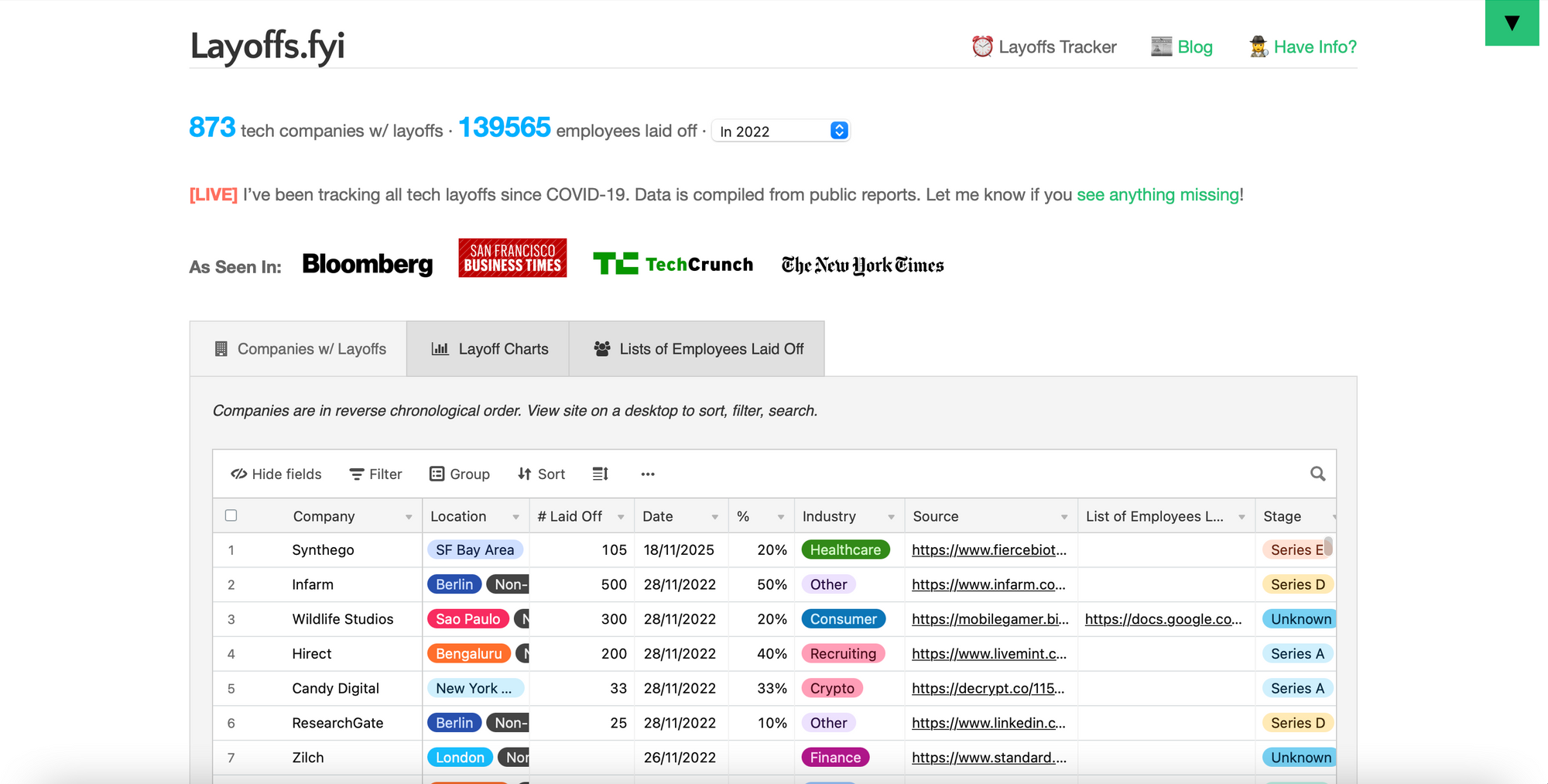 Tech giants like Snap, Amazon, Twitter, and Meta are laying off employees for different reasons, but there are some common matters as well.
During the pandemic, most people in the world were locked in their homes and their lives moved mostly online. People started communicating online rather than in person, business meetings were held online, working from home on a computer became normal for almost every industry, kids were getting online school classes, and it seemed for a while like the whole world went online.
During this period tech giants saw their businesses booming, as the new surroundings opened up a lot of new jobs in the tech industry. However, what most executives miscalculated is that at some point, the pandemic will end and people will go back to their normal lives.
Executives hoped that the growing trend of people spending more time on the internet will continue and significantly increase their staff. The miscalculation that most of these tech giant companies have made now results in massively laying off their staff, as investors have also put pressure to cut costs as a response to the signs of a slowdown in the industry.
The Metaverse failure?
Meta, for example, employed over 15.000 people in the first few months of 2022. Now, chief executive, Zuckerberg says "Unfortunately, this did not play out the way I expected", as he laid off 13% of them.
Some of the main reasons besides the end of the pandemic can be due to market shifts, wrong investments, and cultural changes inside the companies. For example, Elon Musk's latest investment, Twitter, had an overturning cultural change in the company that left many employees uncertain of whether they will have a job or not. Musk himself has announced that there is room to cut costs for the time being. On top of that, the tech genius has paid a lot of money for the company, so it is no surprise that he would want a nice return on his investment.
Digital Marketing budgets to Rebound in 2023
There are many signs that marketing dollars will rebound in 2023, but the sector is still doubtful that the rebound will be comparable to 2020.
Many tech companies are relying on online adverts as their main source of income. As the global economy ran into trouble due to the pandemic and ongoing war that is happening in Ukraine, companies around the world had to lower their budget for online advertising.
AWISEE, an SEO Agency for startups can see the shift of traffic in the last couple of months but they are certain that things will pick up again, as they stress the importance of outreach SEO for any digital company.
With this kind of marketing strategy, by creating valuable links from off-site websites to link back to the client's website, companies can increase their online presence and with that, increase sales of services on a global level.
On another note, tech companies are dealing with opposition to intrusive advertising practices. For example, major player Apple has announced a group of new policies and protections at its annual software developer conference. With the new update, they made it harder for companies to track the user's online activity and sell that data to the advertisers.
These layoffs, as bad as they are, might turn out to be just the start of new businesses and startups. As educated, talented, and capable staff is being laid off, it would be of no surprise to see new ideas and talents rise on the market.