Notebook shipments globally showed strength after a full two years into the COVID pandemic, according to a new report by Strategy Analytics, although demand for ChromeOS notebooks fell by -67% year-on-year in Q1 2022, offsetting gains in Windows and MacBook volumes and pushing the total market down -7%.
According to Chirag Upadhyay, an Industry Analyst said, "ChromeOS shipments suffered as education demand continued to slow down and consumer upgrades for Chromebook were at the lowest point, even compared to pre-pandemic levels."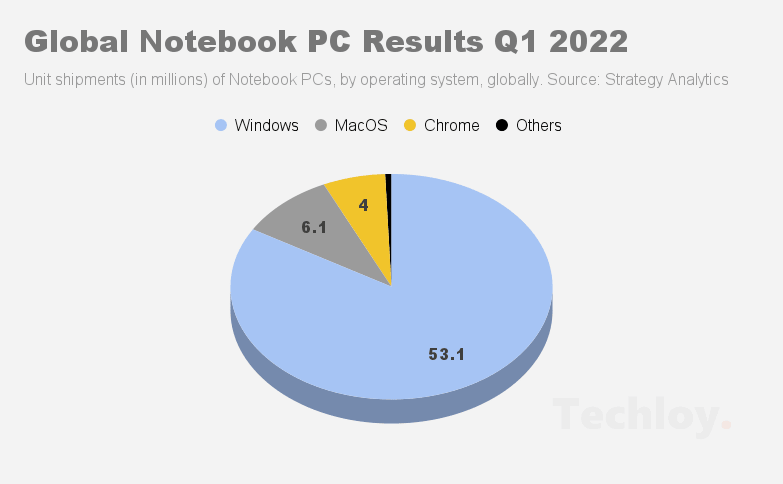 On the other hand, the "demand for commercial business stayed strong for Windows 11 PCs and MacBooks powered by M1 chipset, as most enterprise and SMB clients are still choosing hybrid work options and spending extra for quality products", notes Eric Smith, Director of Connected Computing.