---
Apps
Global consumer spending in mobile apps reached $65 billion across the App Store and Google Play in the first half of 2021, 24.8% more than the $52 billion generated by both stores in the same period in 2020.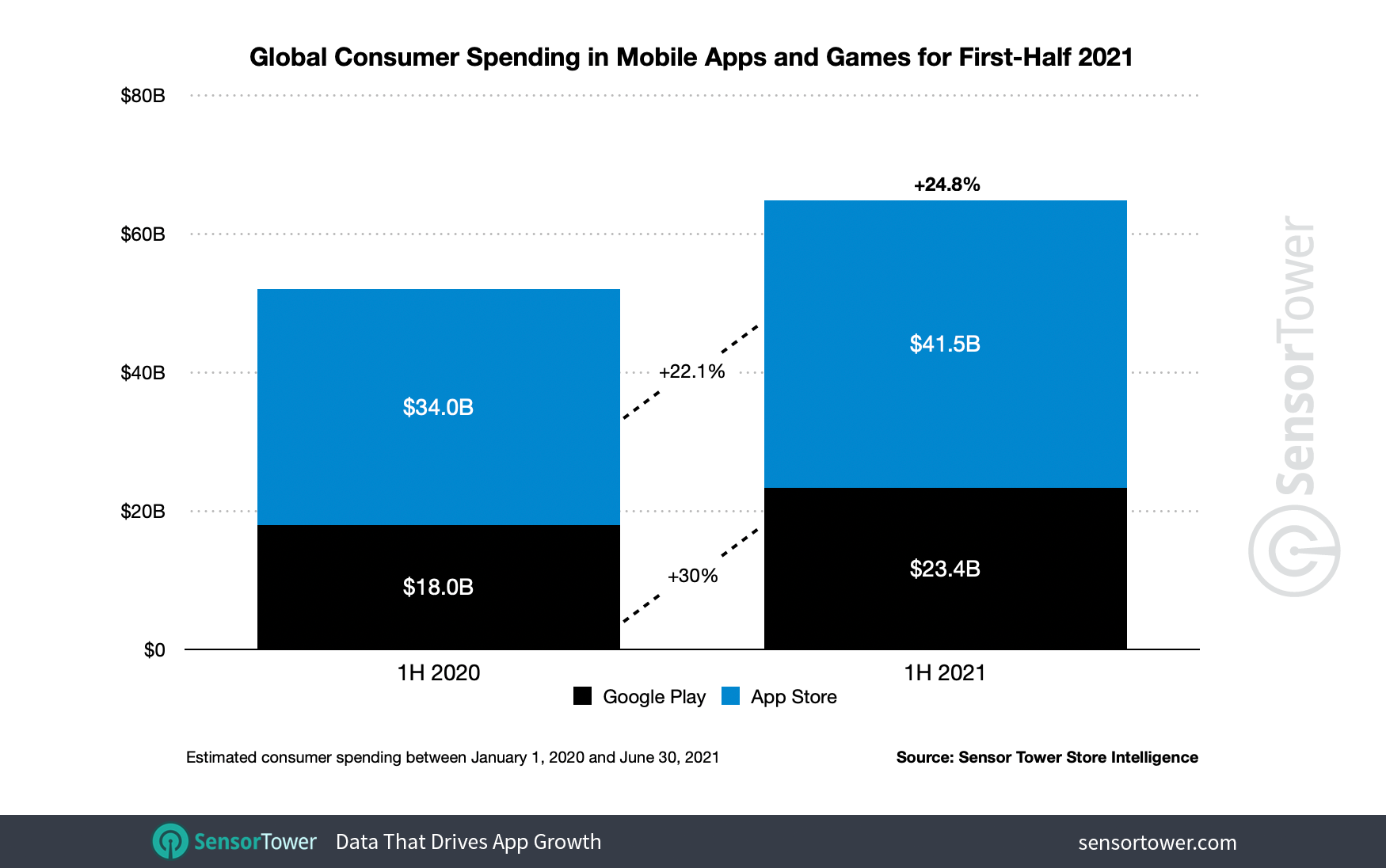 ---
Subscribe for free today to fully access The Draft, and for as low as $5 per month for premium content, including exclusive stories and investigative reports on Techloy.
This post is for subscribers only
Sign up to read the post and as well as all other member only posts. Subscribing only takes a few seconds and will give you immediate access.
Subscribe now
Already have an account?
Log in